In-depth training: Number Fact Teaching
This course provides an opportunity to spend time discussing and learning about the research, pedagogy and principles behind systematic number facts teaching, and will help you to get the most out of the Number Facts Fluency programme. The course costs £95 + vat per person, and is open to teachers/TAs at subscribing schools.
"Has transformed the way I think about mathematics"
"Absolutely excellent CPD! The best maths CPD I have had in 19 years!"
"This training has seriously been a light-bulb for me" 

Subitising & composition of number (Stages 1 & 2)

How to teach the facts & strategies (Stages 3, 4 & 5) 

Applying facts 'beyond the grids' (Stage 6)
Planning using the NFF programme

Structure and pedagogy of a number fact session

Assessing number fact fluency
The course is run over two mornings with a short gap task set between the two sessions. There is time built in to make sure all your questions are answered.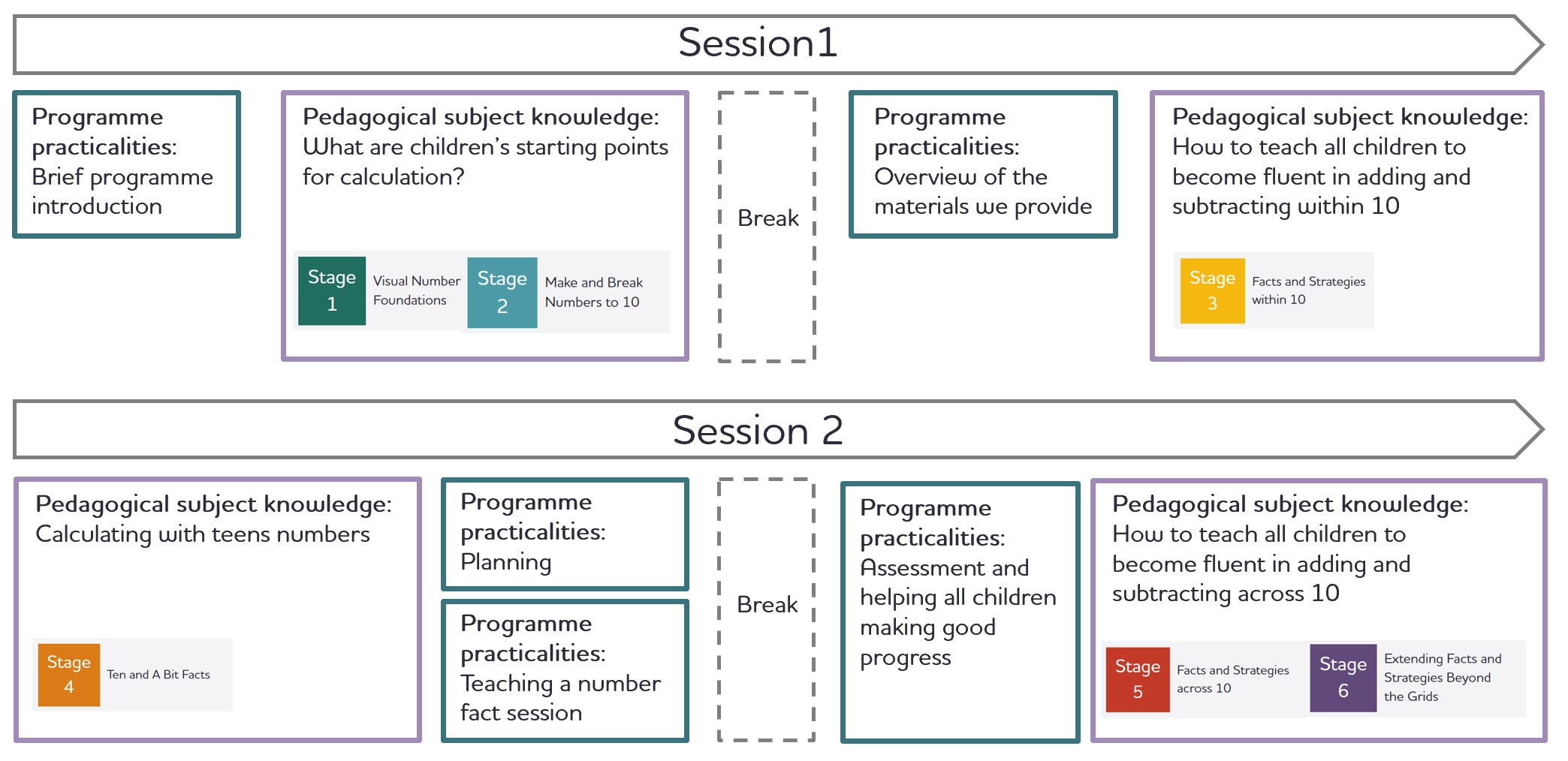 The Number Fact Teaching in-depth course is run six times year (twice every long term), on either a Tuesday or a Thursday morning. The course modules are spread across two mornings, with all sessions held over zoom.
Autumn 2023 - Term 1 Course

Tue 19 Sep & Tue 10 Oct
9am-12.15pm
Course underway
Autumn 2023 - Term 2 Course

Thu 16 Nov & Thu 7 Dec
9am-12.15pm